HAKDIM X MEOW
Does it come in black?
All about "HAKDIM" is answering this question.
黑店 Hak1 Dim2 is black store in Cantonese,
it represents HAKDIM is based in Hong Kong.
Since 2015, we collected different type of products from all over the world,
and we start to sell the collection in 2018.
We collaborate with different brands to design and create some unique black products,
like Pre Tents, Groundcover, Zenyum,
and more brands collaboration is coming.
Not only for selling , we share art, design, fashion and lifestyle in black.
Black is a very meaningful colour in different place and culture,
in somewhere, it is meaning liberation and freedom.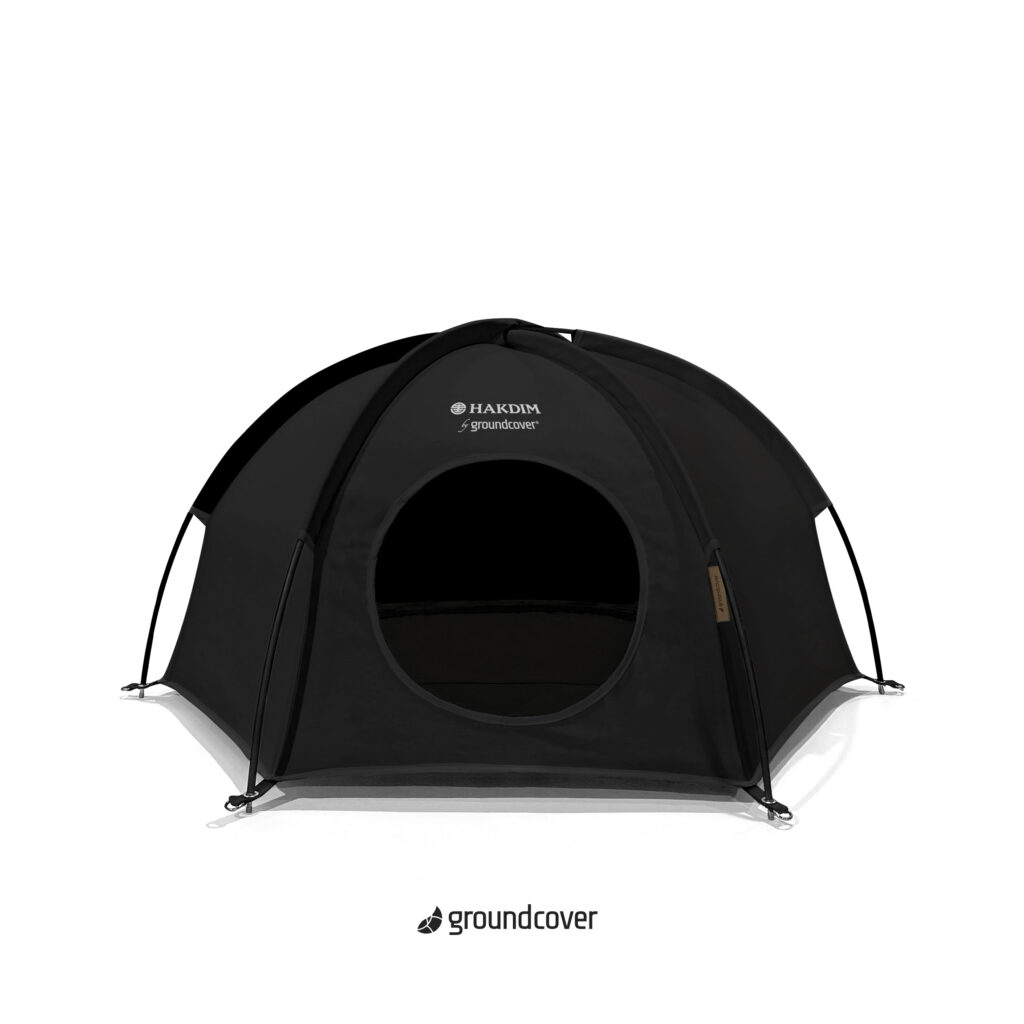 [SPEC]
Dimension
Cat tent
Size : 90(W) X 75(L) X 43(H)
Weight: 660g
[ All packing excluding bag ]
Packing size : 33cm(W) X 10cm(L) X 10cm(H)
Frame Material
Main Pole: Yunan AL7001 7.5Ø X 3LINE
Fabric
Fly: Premium Cotton Polyester / W/R
Floor: N201T W/R PU 2000mm coated
Made in Korea.