TARP TO TARP
GROUNDCOVER X TARP TO TARP
The limited edition Icon House model created in collaboration with "TARP TO TARP" is produced in a harmonious "STONE GREY" color scheme, blending shades of light blue and gray.
This color exudes a soft and serene atmosphere while maintaining a trendy feel over time, and it complements various camping gear seamlessly.
"TARP TO TARP" is a platform company that connects the camping community and experiences, aiming to convey the charm of camping to more people.
Based in Japan, they showcase fresh and innovative products through collaborations with various companies. For more details, you can check out TARPTOTARP.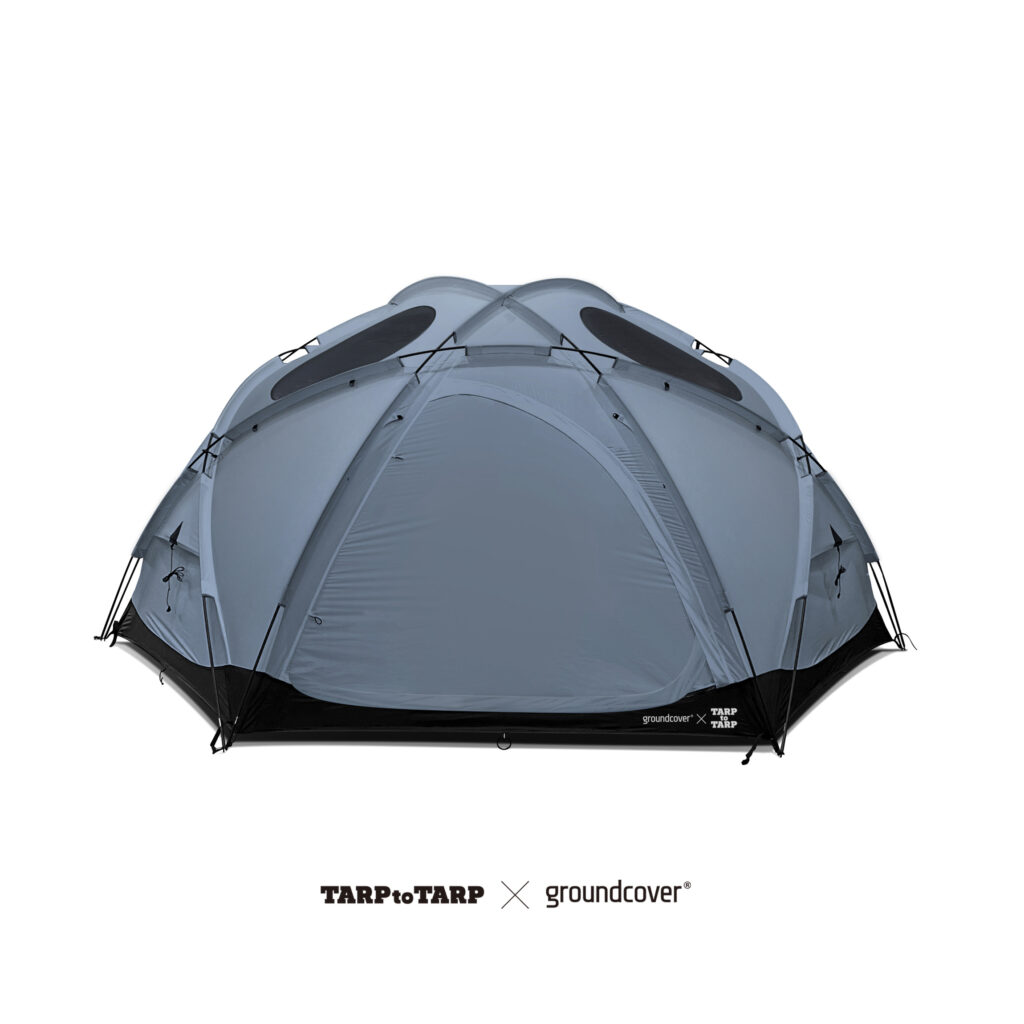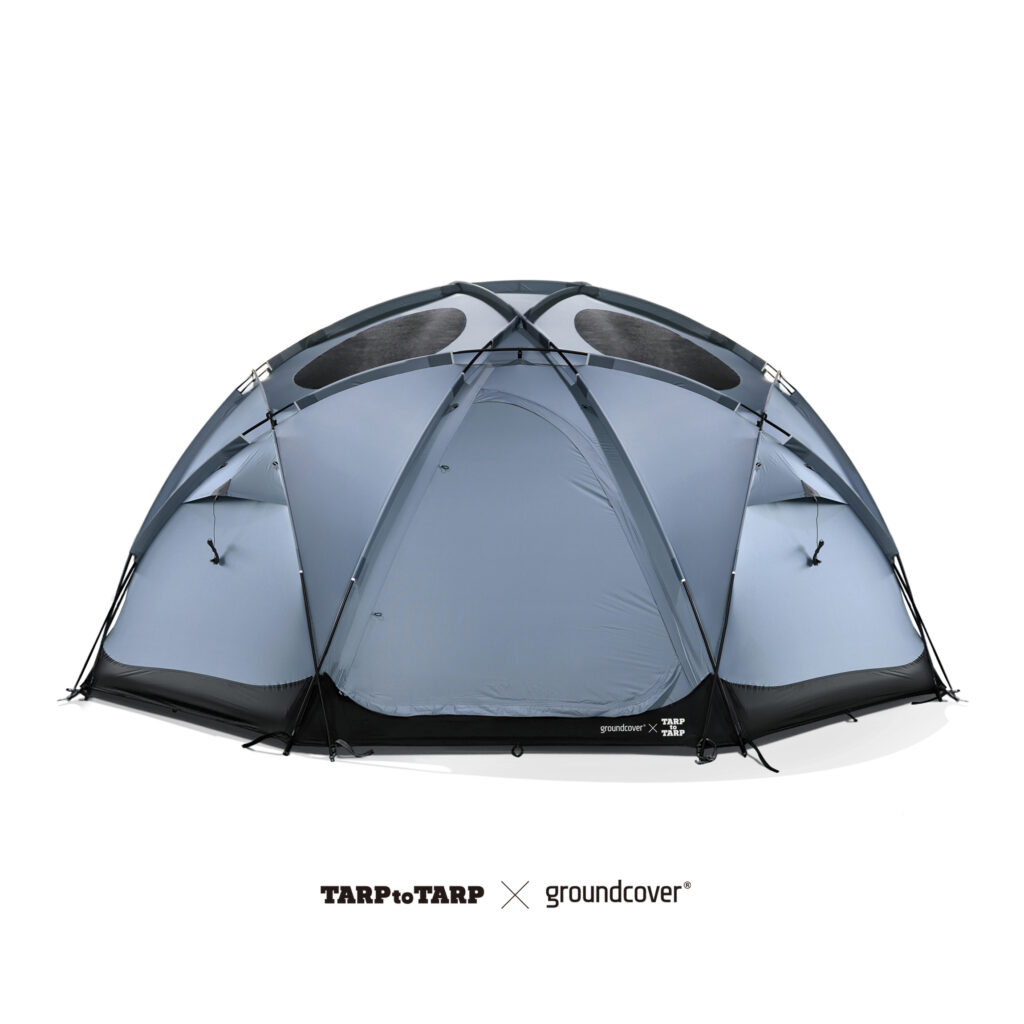 [SPEC 4.75]
4-6 people
Size : 4.75M(W) X 4.55M(L) X 2M(H)
Weight : 12.5 Kg
[ All packing excluding V-PEG ]
Packing size : 68cm(W) X 35cm(L) X 25cm(H)
Main Pole : MIXED Yunan AL7001 12Ø,New material YA19 13Ø X 5LINE
Sub Pole : Yunan AL7001 11Ø X 5LINE
V peg : AL7A04 27cm X 10EA
Fly: N40D Ripstop, Silicon coating, PU 2,000mm coated
Window Door: 30D MONO N/R W/R
Floor: N210T W/R PU 2000mm coated

[Package]
Includes Tent body, rainfly, poles, stakes, guy lines, stuff sack, setup instructions.
Made in Korea & China
[SPEC 3.45]
3-4 people
Size : 305(W) X 345(L) X 152.5(H)
Weight : 6.1Kg [ All packing excluding bag ]
Packing size : 55cm(W) X 20cm(L) X 20cm(H)
Main Pole : Yunan AL7001 9Ø X 6LINE
V peg: Yunan AL7075 X 9EA
Fly: N40D, Water repellency Teflon coating, PU 2,000mm coated
Door: 30D MONO N/R W/R
Floor: N201T W/R PU 2000mm coated
Includes Tent body, rainfly, poles, stakes, guy lines, stuff sack, setup instructions.
Made in Korea